best selling products lead free pigment for glass mosaic
Product Description
lead free Pigment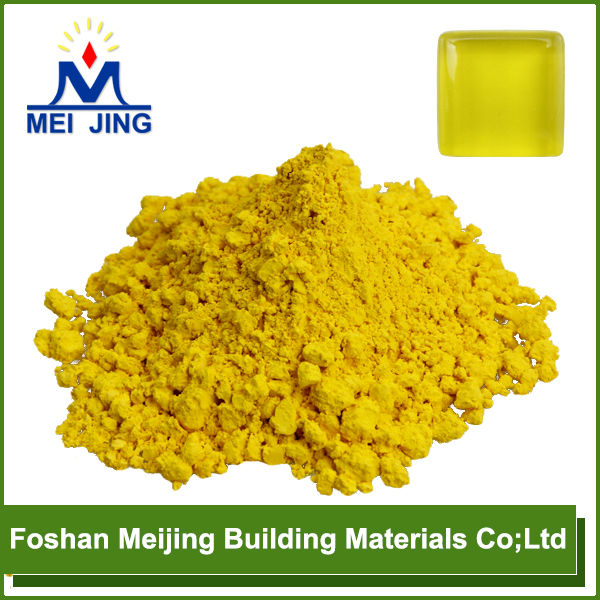 lead free pigment 
Specifications:
1.Crystal glass mosaic pigment 
2.lead free/freindly environment 
3.tempered temperature:680-850Deg. C 
4.powder/ink(water base/oil base) for medium
5.all colours
6. specialize 10years technic & service
lead free pigment Tips for use:
1.Need technique:screen mesh(140mesh for color,180 mesh for Base White)
2.mix with medium when use it as solvent and printing oil(water based)
3.We can do the test according as your pigment sample,and offer the best color to    your choose.
4.We can offer the sample to you  for free about 30g each color which you required.
Technical data:
Chemical Name

Titanium Dioxide

CAS

13463-67-7

Composition(in % by weight)

 

100

 

 

Form

 

powder

 

melting point

 

2750 degree C

 

Boiling point

 

1855 degree C

 

Density

 

4.26g/cm3

 

water-solubility

 

No

The fire temperature

780 degree C is perfect
    lead free pigment color shade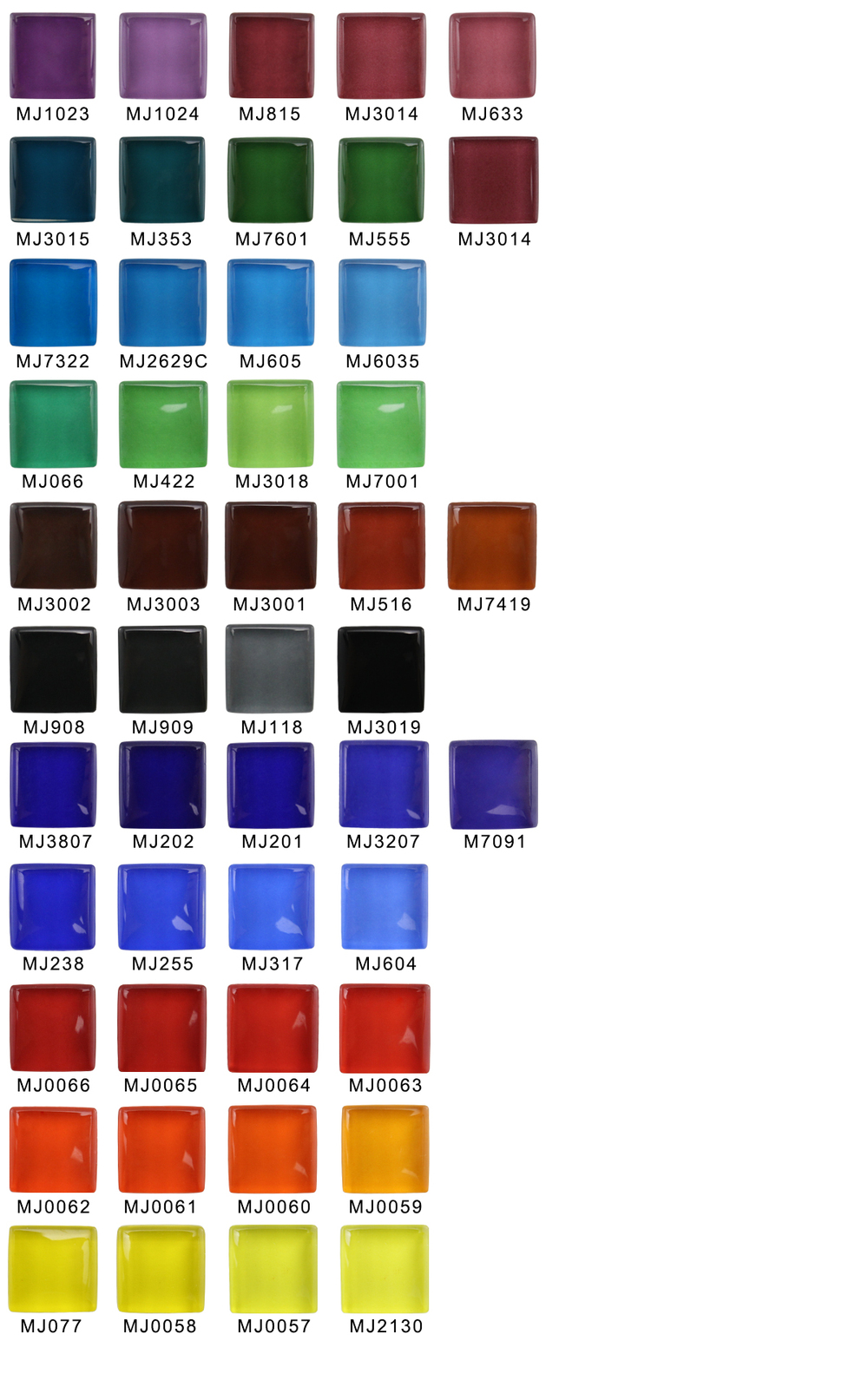 lead free pigment use step:
 Decorating on flat glass to produce crystal glass mosaic 

 Fring temperature 780-850°C,firing time:50-80min(keep it 10min)

 All series color(Mix white to diluted the color,base white, Bright imitation metallic colours)

 Printing medium( powder to be water diluted & dissolved)

 

Mixability: this series colors are intermixable, but the color stability must be tested 

 

Application: direct screen printing(fist: color mix medium 8310 with mesh 150-180,second: underlayer/base white mix medium H618 with mesh 100-140)

Good technic sevice to direct  how to use the color,with which machine to produce the mosaic.
                                   Paste-oil ratio:
Powder:printing ink = 2:1
If paste is adhered on the screen when printed, we suggest adding a small amount of thinner(C-1)into the paste to adjust the viscosity and ensure a sustained printing.
Acid and Alkali resistance
Acid resistance: The surface is eroded but can still clearly reflect images after dipping in 3.5% hydrochoric acid solution for 10-15min at room temperature.
Alkali resistance: No sharp trace on the surface after dipping in 10% caustic soda solution for 10-15min.
Supply Mode: Powder, Printing ink(enamel)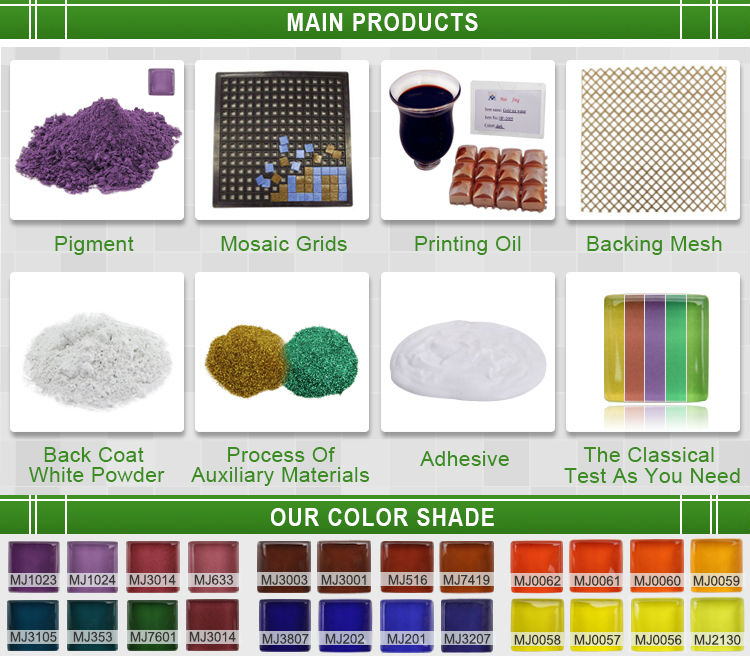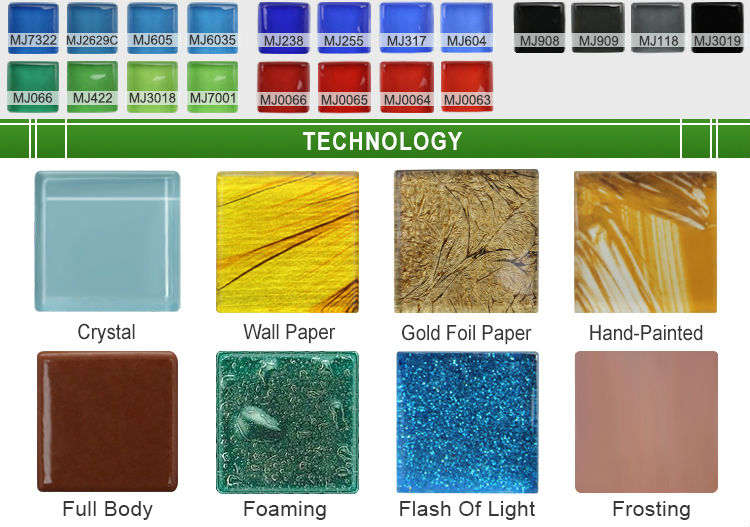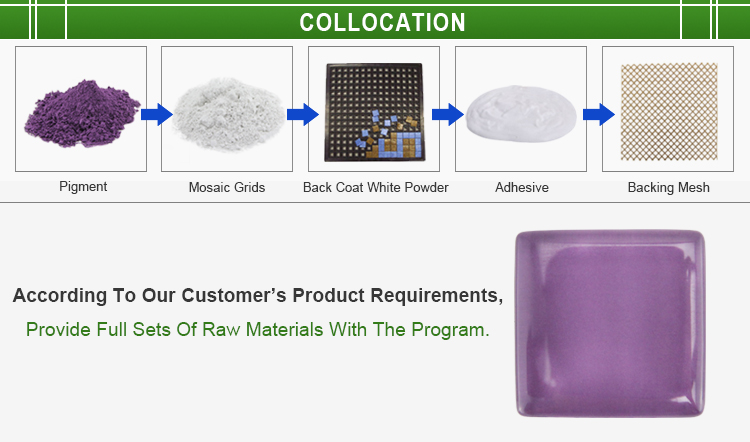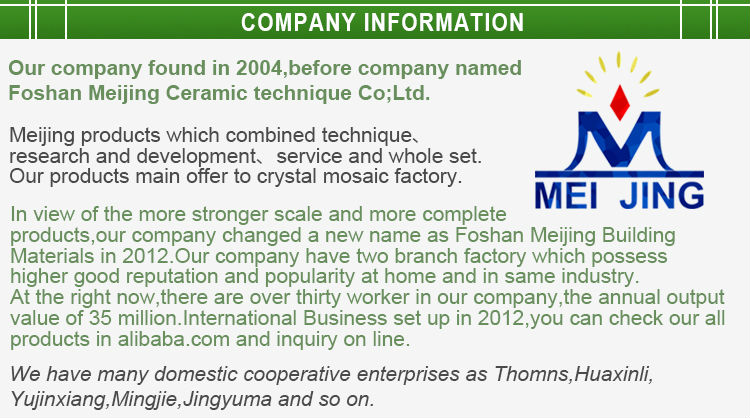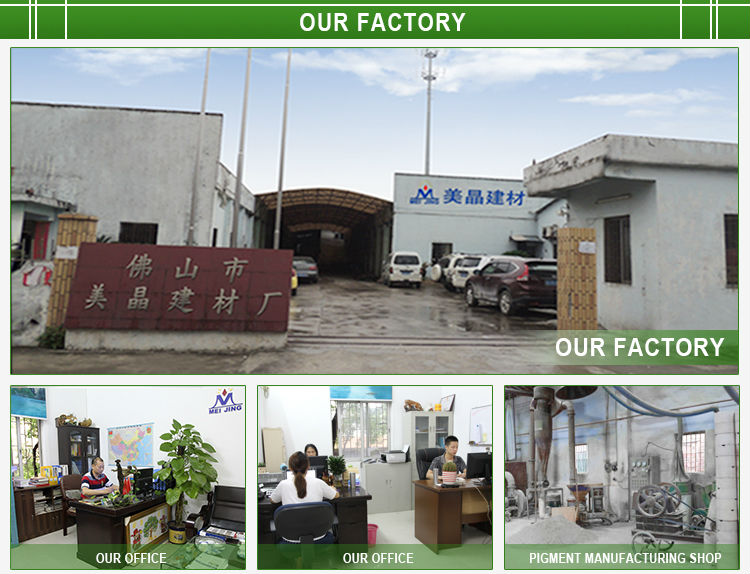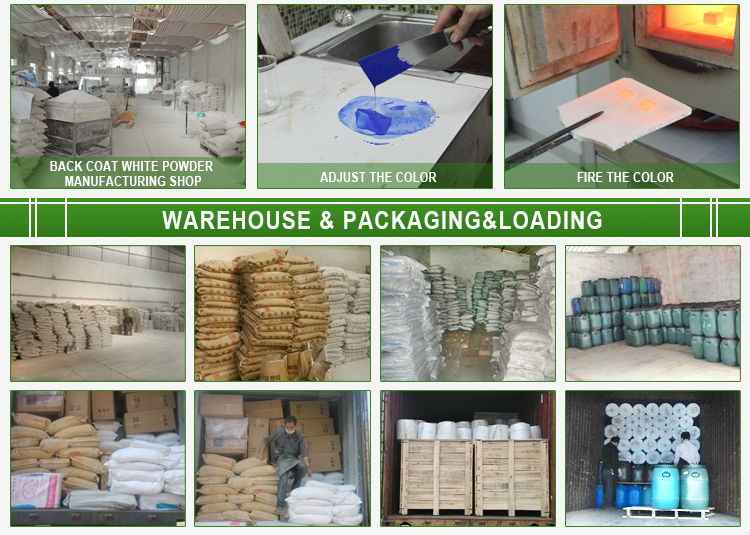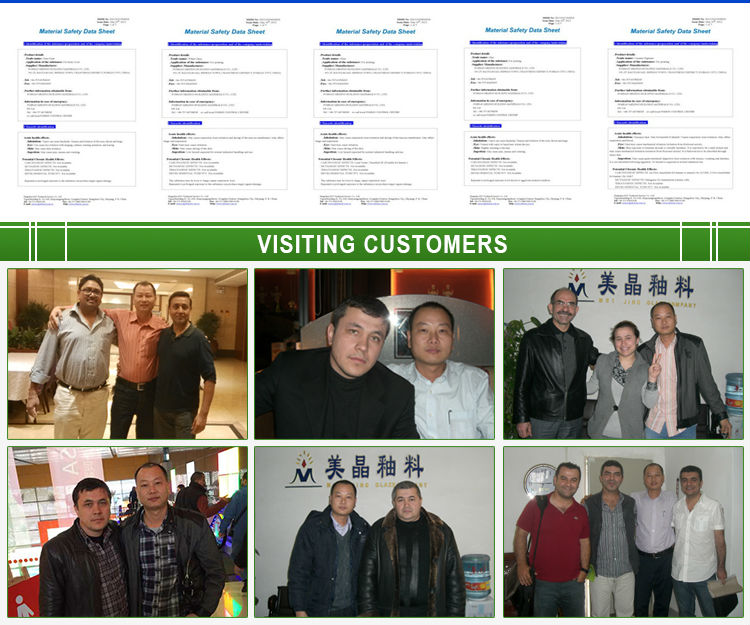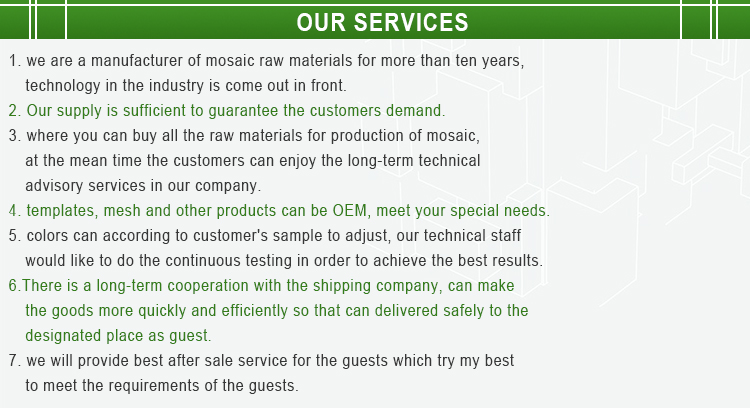 Product Categories : Pigment > Glaze Pigment